Last chance to ride to Meru!
4th-11th July 2020
It's our first route to ever take riders through two national parks! Past riders have ridden right past ostriches, elephants, giraffe and even a rhino!
Don't miss it – join us in July 2020 for our final Meru adventure.
You'll train hard, fundraise creatively and build relationships that last a lifetime. At the end of your ride you'll meet the women using your fundraising to create pregnancy support groups - supporting new mums in these tiny rural communities.
It's a tough route, but you don't need to be an aspiring pro-cyclist. Anyone can tackle Ride Africa: Kenya, with a little training.
_
6 days that will change your life.
500km of incredible effort.
SPONSORED
£1499* // £1599
+ Fundraise for £1800 sponsorship
PAY & RIDE
£2599* // £2799
No fundraising ask • Donation included
* Earlybird rate
Be within the first 10 riders to sign up!
Sign up available from 14th August 2019
Guarantee the Earlybird rate. Be one of the first 10 riders to sign up and get up to £200 off your event fee!
Limuru to Lake Naivasha
Our pack of riders sets off and cycle down one of Kenya's most stunning sights – The Great Rift Valley. This is probably one of the best hills you'll ever ride down, we'll stop half way down and you'll see for hundreds of miles in every direction.
You'll end the day at the base of the valley in Hell's Gate National Park, named for the intense geothermal activity there. You'll witness spectacular scenery, towering cliffs, water-gouged gorges, stark rock towers, scrub-clad volcanoes…
Arriving at Lake Naivasha soothes you as you wallow with your fellow riders in the shelter of the olive trees, spotting hippos as they watch you from the cool water. First day of riding done.
_
You'll write home about…
Your first impressions. The zebra, gazelle and warthogs.
Naivasha to Nakuru
Wake up in Simba Lodge with views of hippos in Lake Naivasha and giraffes at the window.
The day ends in the vibrant city of Nakuru. The fourth largest city in Kenya – it's gentrified around the edges and undeniably cosmopolitan.
Pause to sample the best of Kenyan food with your fellow riders.
_
You'll write home about…
The energy of a Kenyan city.
Nakuru to Nyahururu
Waving goodbye to the locals as you head on – the sound of the city fading into the crash of rhinoceros as you head deep into the National Park.
This is a bird watcher's paradise. From your bike you can witness – undisturbed – a squadron of pelicans, a siege of herons, a flamboyance of flamingos.
You pause at Thompson Falls, over 70m in height… your body is tired but your heart soars.
_
You'll write home about…
The hot lake and its majestic residents.
Nyahururu to Nanyuki
You'll earn those donations as you ride high along the equator. Your legs might be burning but at least at an altitude of 2000m, the air is cool here. Your blood thunders in your ears.
You take a well needed lunch stop at Giraffe Ark Game Lodge.
As the mist and the trees clear, you end up face to face with a troop of ostriches… you can't help but envy their muscular legs. Just one more day of intense cycling to go.
_
You'll write home about…
The feeling that you've earned it.
Nanyuki to Meru
As a rider, you'll know the unspoilt beauty of the unbeaten track. As you skirt Mount Kenya you'll gaze out over jagged peaks and rolling views.
Nearing the end of your journey, you discover the true meaning of achievement as you enter Lewa Wildlife Conservancy together on your bikes.
Who will be first to spot the big five?
_
You'll write home about…
Unparalleled nature and the friends you've made.

A warm Meru welcome
The final day of the ride brings another perspective. Witness the way that Child.org use fundraising money to transform lives in rural Kenya, and your jelly-legs will feel truly worth it. In a visit to CIFORD centre, you'll meet the women creating Child.org's new pregnancy support groups. In Kenya, one in 26 babies die before thier first birthday. Learn how arming young mums with health information and connecting them with local health services can truly make all the difference.
And after 5 days of cycling, you'll still find the energy to celebrate with your new pack of friends – nobody puts on a welcome like the women of rural Meru.
_
You'll write home about…
Seeing the difference that your fundraising is making.
Please note: The above route is subject to change based upon weather conditions and your safety.
_
We ride through national parks. We ride alongside the Kenyan wildlife. We pause at the equator. We ride on dirt, gravel and road. We ride high, and the views are absolutely worth the leg burn.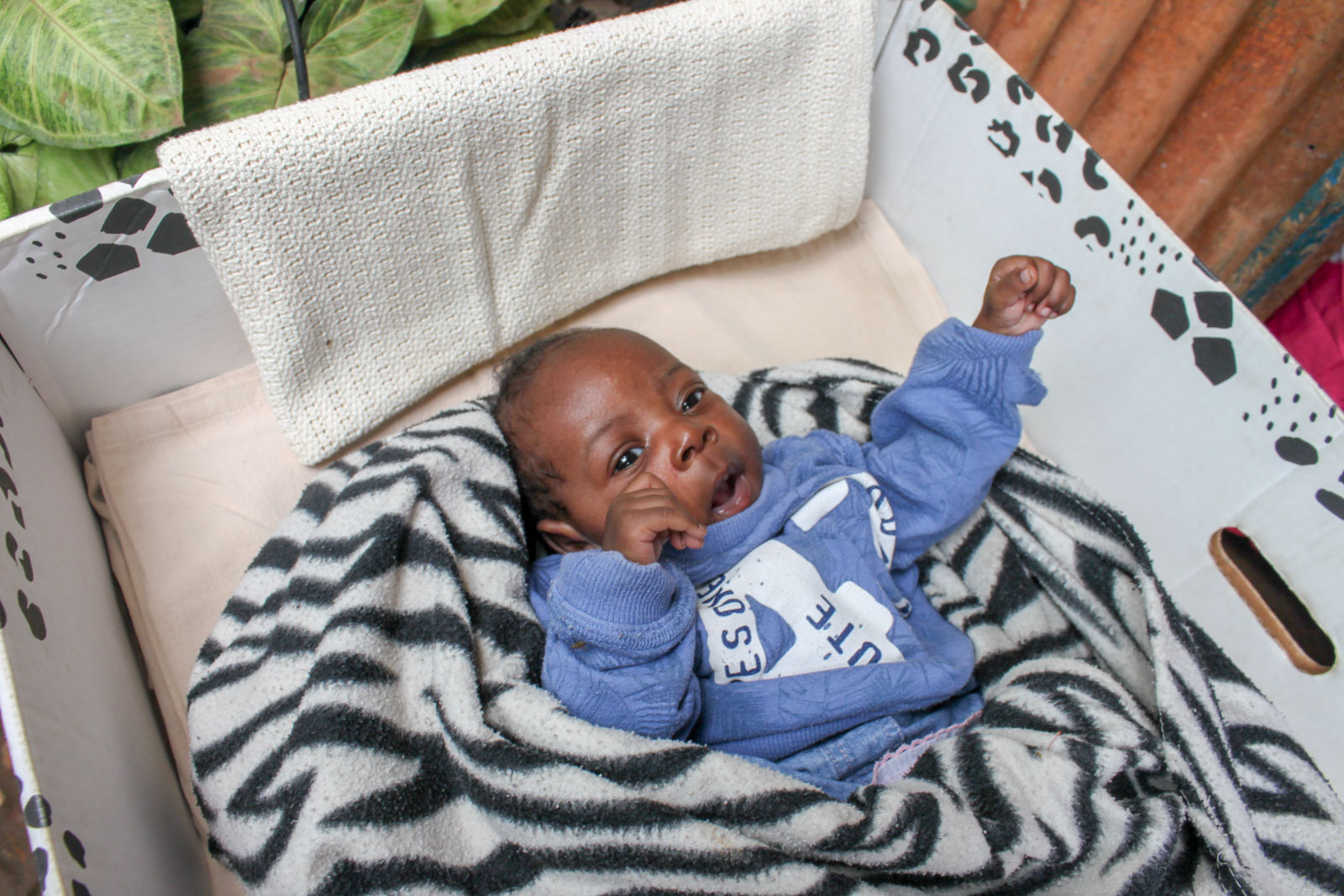 Ride Africa directly supports Child.org and their belief that every child deserves an equal opportunity.
Working on many programmes to support children and mothers across Kenya and Ghana – you can be rest assured that your entry fee and any fundraising, is going to good use.
Our Child.org team on the ground
We always have multiple staff from Child.org on the ride with you. Francine (pictured here) is your main support and go-to throughout your adventure.
Don't underestimate how much support you will feel from your fellow riders. Not only will you form lifetime friendships – you'll pick each other up, offer many an encouragement, and genuinely look out for one another.
Cycle guides and mechanics
We have a substantial team travelling with you at all times. If you get a puncture, if you're struggling… they'll know it and be on hand to help you, and take care of our bike.
Our support vehicles will always be within the convoy of riders, looking out for anything ahead and behind.
And hey… if you just can't manage a hill or are feeling worse for wear, you can hop right in.
Ashleigh is well loved by ALL who take on the Ride Africa challenge. Whether she's patching up your scrapes, or offering you one of her amazing sports massages to ease that cramp – she'll be there for you.
We always have local police with us to ensure we're covered in absolutely any and all circumstances. It certainly helps keep any traffic on their best behaviour!
_
We stay in a variety of hotels, depending on the best route for the time of year. We select them based on their standard of quality, so you can be rest assured that whichever hotels you're placed in, you'll be happy and more than comfortable. Here's an example of some of our past hotels…
What's included in the price?
Your entry fee covers:
all accommodation
all food (and sustenance on the ride)
security throughout the 6 days
your bike
your ride pack: including 2 cycle jerseys, 2 t-shirts and lots of other goodies
…and everything else related to the Ride.
What's NOT included in the price?
The only things that are not included in your entry fee, are your flights and any alcoholic drinks along the way.
What about flights?
You are responsible for getting yourself to and from Nairobi airport, whether you're flying in or coming from somewhere more local. Once you've signed up, Francine will be on hand to help you decide which flight and the best time to arrive in the country. Don't worry, we'll look after you.
What should I pack?
Don't worry, we've got a whole rider space packed full of all the information you could need. It's got training plans, packing lists and fundraising tips and much more too, so you'll feel fully prepared. Check it out: https://rideafrica.me